Märklin Catalogues - the Covers
We have reached the present days. After two new geometrical covers, the subjects come back to the origin, that is realistic views of the world of railways. These views are no more paintings, but extremely accurated photos of models and layouts, where illumination is a key aspect.
In few cases H0 images are replaced by a Maxi loco (with generally lower results), probably because of the strong marketing strategies that Märklin used towards this scale.
Bordered images are available also in larger size. Click on the image to enlarge.
Back to the index of Märklin Style

Page: 1 2 3 4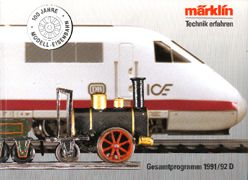 1991
For the celebration of 100 years in Märklin model railways, a single general catalogue is issued once again.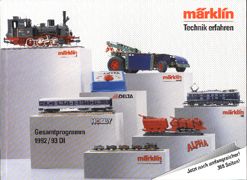 1992
The last cover with an artistic/geometrical subject: the representation of all product lines, from Hobby to Metal.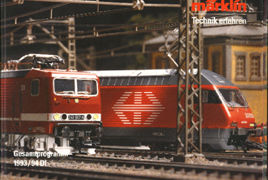 1993
The first cover of the last style: a perfectly photographed, extremely realistic scenery where model trains "seem to be true".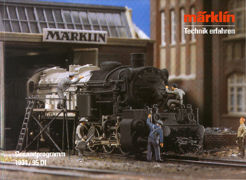 1994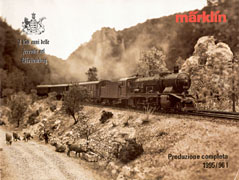 1995
One of the best covers of all: the unusual sepia-coloured photo returns all the atmosphere of the Era I with the Schöne Württembergerin.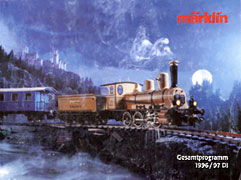 1996
The heavily supported new Maxi items gain their first cover: in the next year a Maxi loco will alternate with H0 dioramas.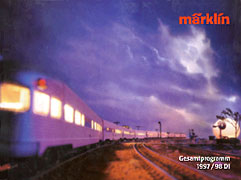 1997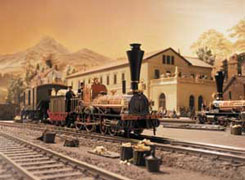 1998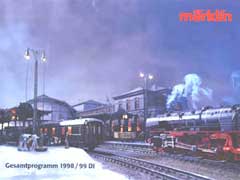 1999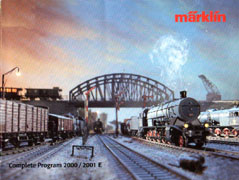 2000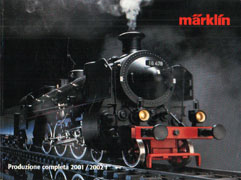 2001
2002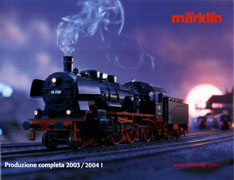 2003
(image from www.lokshop.de)

Page: 1 2 3 4
Credits: I downloaded all covers up to 1999 in year 2000 from a website, but I cannot remember its address. Should anyone know it, please e-mail me.
Enlarged pictures as well as newer ones were scanned from original catalogues by myself.
Back to the index of Märklin Style
---