Märklin Catalogues - the Covers
This is the era of painted covers. They span an interval of over 25 years, but they are quite homogeneous: most show the one or two most important new items of the year, generally painted in a way that one cannot guess if it is a model or a real train.
Bordered images are available also in larger size. Click on the image to enlarge.
Back to the index of Märklin Style

Page: 1 2 3 4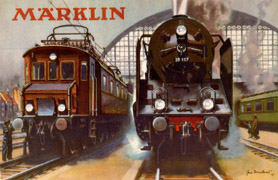 1929
(from back cover of 1975 catalogue)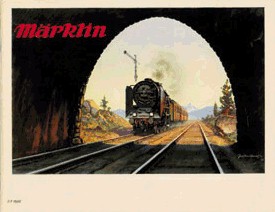 1930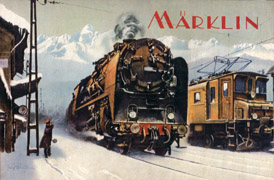 1934
(from back cover of 1975 catalogue)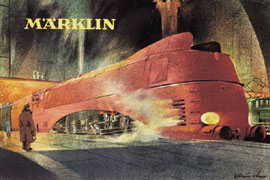 1947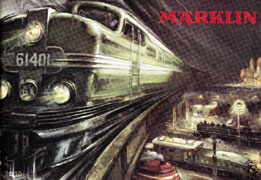 1950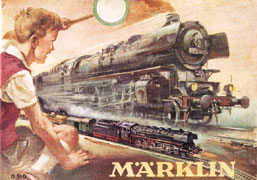 1951
The only cover with both a model train and a real engine, and with a boy.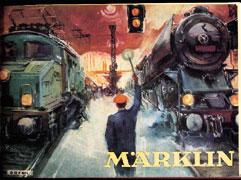 1952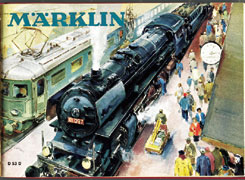 1953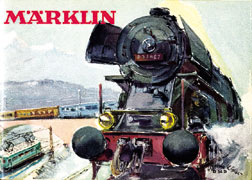 1954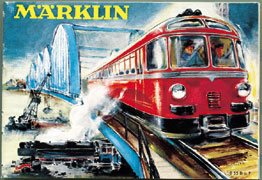 1955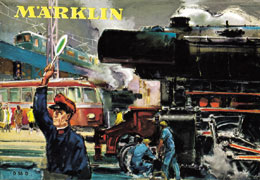 1956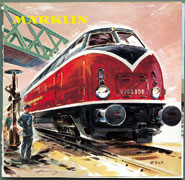 1957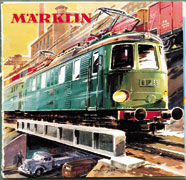 1958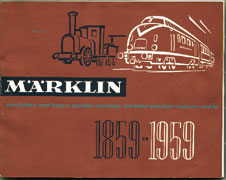 1959
The cover celebrates the first 100 years of Märklin factory.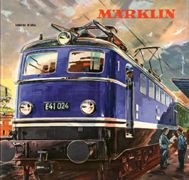 1960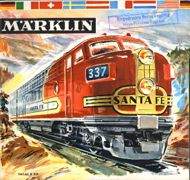 1961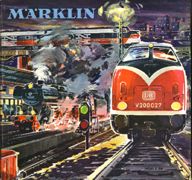 1962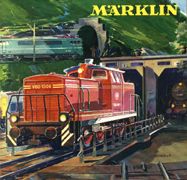 1963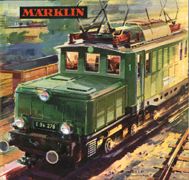 1964

1965
(full view of front and back cover)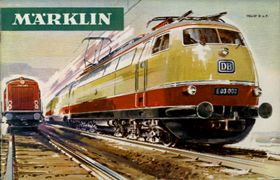 1966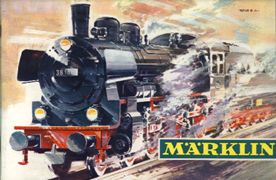 1967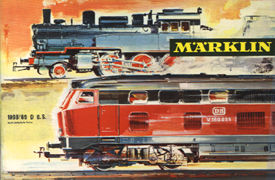 1968
Page: 1 2 3 4
Credits: I downloaded all covers up to 1999 in year 2000 from a website, but I cannot remember its address. Should anyone know it, please e-mail me.
Enlarged pictures as well as newer ones were scanned from original catalogues by myself.
Back to the index of Märklin Style
---