The Train History (La storia del treno)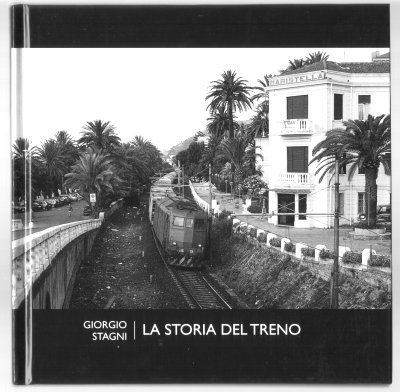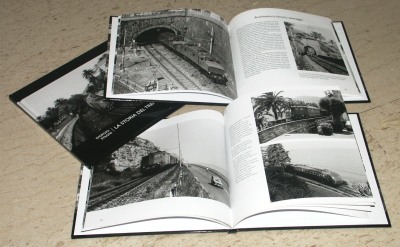 20×20 cm, 48 pages, 170 g/m² gloss paper,
heavy cardboard cover.
54 black & white photos, subdivided into the following chapters:
Hallmarks of History
Portraits
Railway, Rails and Landscapes
The Last Generation
with short introductions to each chapter.

Locos and multiple units from the following groups: 625, 740, 880, 940, ALn 990, ALn 773, ALn 668, ALn 663, D.343, D.445, ALe 840, ALe 540, E.554, E.626, E.428, E.636, E.424, E.645, E.646, E.444, E.656, E.633, FNM EB 830, SBB RABe 1050.
Photos taken between 1982 and 2002 (in co-operation with Giovanni Demuru for the early 80's).
All photos come from original black & white negatives. They are not colour slides printed in black & white!

Read here the introduction of the book (English translation soon available).

Price: 15 Euro

Pustertal
740.038, 15 March 1986.
(photo G. Demuru)

Castell'Alfero (Asti),
ALn 668.1531, 10 July 1996.

San Lorenzo (Imperia)
ALe 540.003, 14 August 1993.


Frejus Line
E.656.454, 23 February 2002.
---
How to buy
To order, just send money (Euro currency in an envelope) to:


Giorgio Stagni
via Govone 100
I 20155 Milano


clearly stating your address and the book you want. Daily shipping!
Price includes shipping costs.
---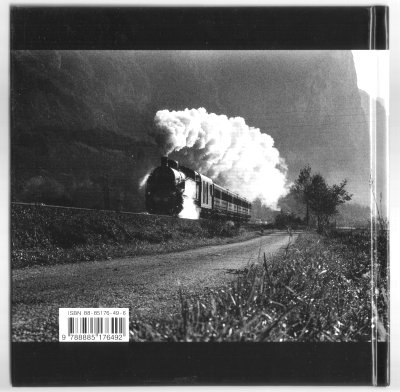 Valsugana Line, 940.022, October 2002.
Printed by Cierre Grafica, Verona, for the FK Publishing House.
---
[Indice della sezione] / [This Section]